http://www.babypointlounge.com/
Menu Items Available: Borsch, Cream of Vegetables, Chicken Noodle, Garden Salad, Ceasar Salad, Roast Beef,  Roast Chicken, Chicken Legs in Orange Sauce, Patychky, Chicken Breast Cutlets, Pork Chops, Swedish Meatballs, Prime Rib, Chicken Kyiv, Chicken Breast in Orange Sauce, Chicken Breast in White Sauce, Chicken Roll-Ups – spinach/mushroom, Beef Roll-Ups – parsley/carrot – tomato sauce, […]
http://canaryandfox.com/
Canary & Fox Micro Market is a spot in Baby Point for all kinds of health-conscious and ethically devoted products, mostly groceries.
http://www.goldengeckocoffee.com
Golden Gecko Coffee: Community – Sustainability – Technology  Our C – S – T pillars will be integrated into our store.  Jake Healy, owner of Golden Gecko Coffee, shares his thoughts on each of these pillars below.  Community – 'the community is not only those that experience our coffee first hand, but those that live, work […]
El Arriero offers a delicious range of authentic Columbian and International cuisine.  Choose from traditional Columbian or Mexican dishes like: Sobrebarriag – beef marinated with rice and salad Especial el Arriero – morcilla, chicharron, chorizo, y arepa Sopa de Mariscos – seafood soup and rice Enchiladas – soft, fresh corn tortilla rolled and stuffed with chicken, […]
http://madmexican.ca/
OUR REVOLUTION FOR FRESH, NATURAL, PRESERVATIVE-FREE FOOD Sometimes, revolutions are less about evolution and more about getting back to basics. At Mad Mexican, we evoke the tradition of a bygone era – preparing our premium products with fresh, natural ingredients and the care, love and pride found in family kitchens. You can taste our passion […]
http://www.qmpizza.com/
TORONTO'S QUEEN OF NEAPOLITAN PIZZA Queen Margherita Pizza started like every great recipe: with passion. A passion for Neapolitan pizza and dishes made with only the best, ethically sourced ingredients. From Italy and our own backyard. A passion for the city we live in and the places we eat. And a passion we're happy to share […]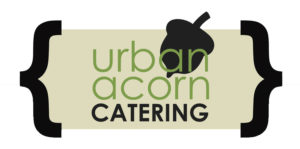 http://www.urbanacorn.ca
Urban Acorn is a boutique Flexitarian catering company inspired by art, music, and the use of food as a dialogue for social change. They offer full service catering for weddings & private events, rent their private tasting room and host monthly Vegan Supper Clubs. Urban Acorn Catering wants to encourage people to broaden their understanding of food […]
http://www.woodysburgers.ca/
All of our burgers are 7oz, made in-house & hand pressed daily. We proudly use only local, naturally raised meats that are always grilled over our Canadian hardwood burning grills.